Q. Write a Letter to Your Father Asking for Money to Buy Books
Nehru Hostel
Indore
10 January 20XX
Dear father,
I am quite well here and hope that all the members of our family are also quite well.
I request you to send some more money next month. The reason for demanding additional money is that I shall have to deposit the examination fee and need some essential books on English and Science. One thousand rupees will be quite for my present need. Please send money at an early date by money order. Anxiously waiting for money.
Please pay my respect to dear mother and convey my love and affection to little sister.
Yours affectionately,
Rohit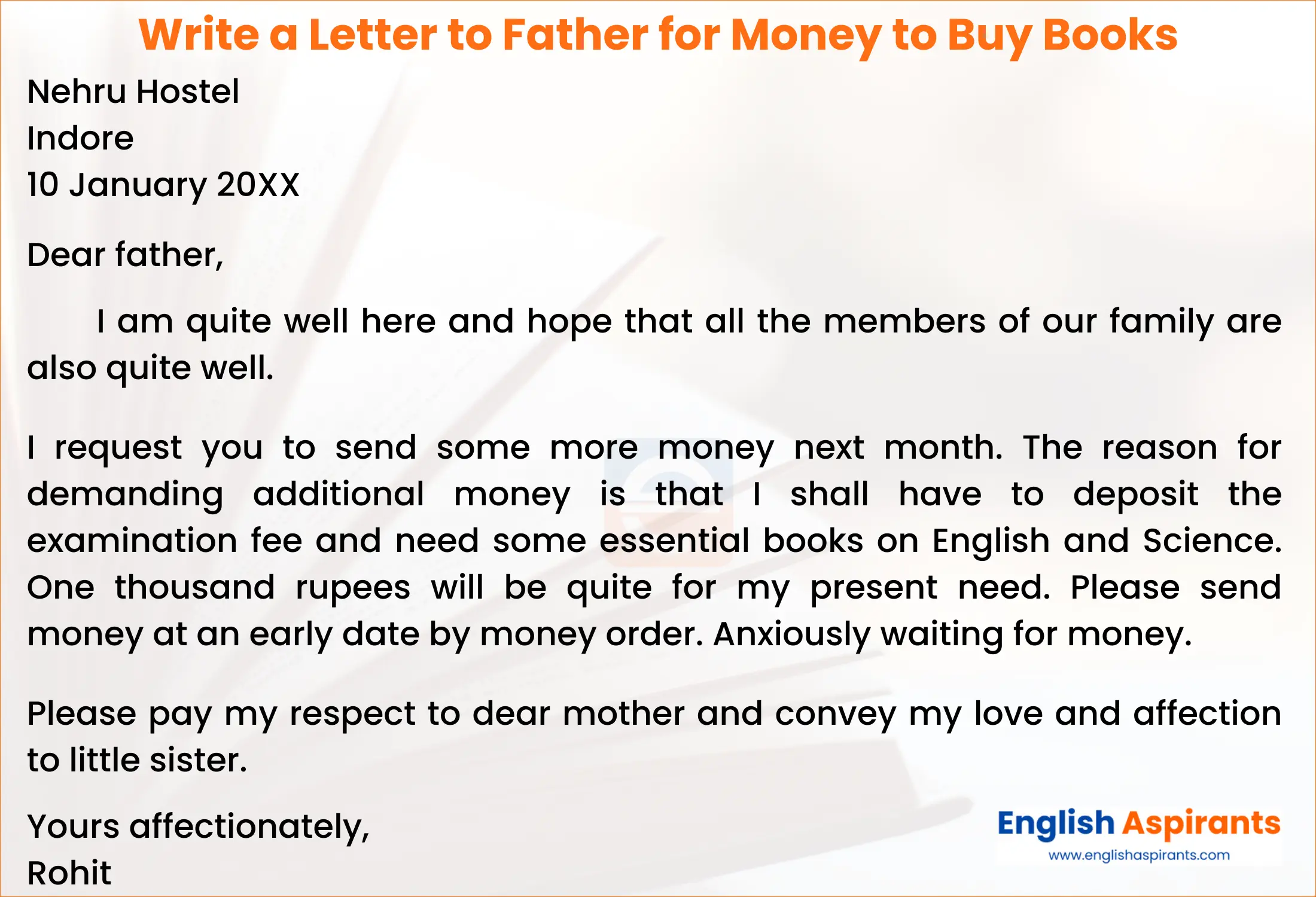 Q. Short Letter to Father for Money to Buy Books in English
Rath Bari,
Malda,
20.4.20XX
My dear father,
I have not heard from you for a pretty long time. What's the matter? Are you very busy at present? I don't wish to listen to any excuse, You have to write to me at least once a fortnight.
I need to buy some books and I need Some money for that. It Would be convenient for me if you take the trouble to send it as early as possible. A sum of Rs. 1000/- will do the job. I am going on well with my studies.
How are you all doing? I am okay. With my best regards to you.
Yours affectionately,
Anjan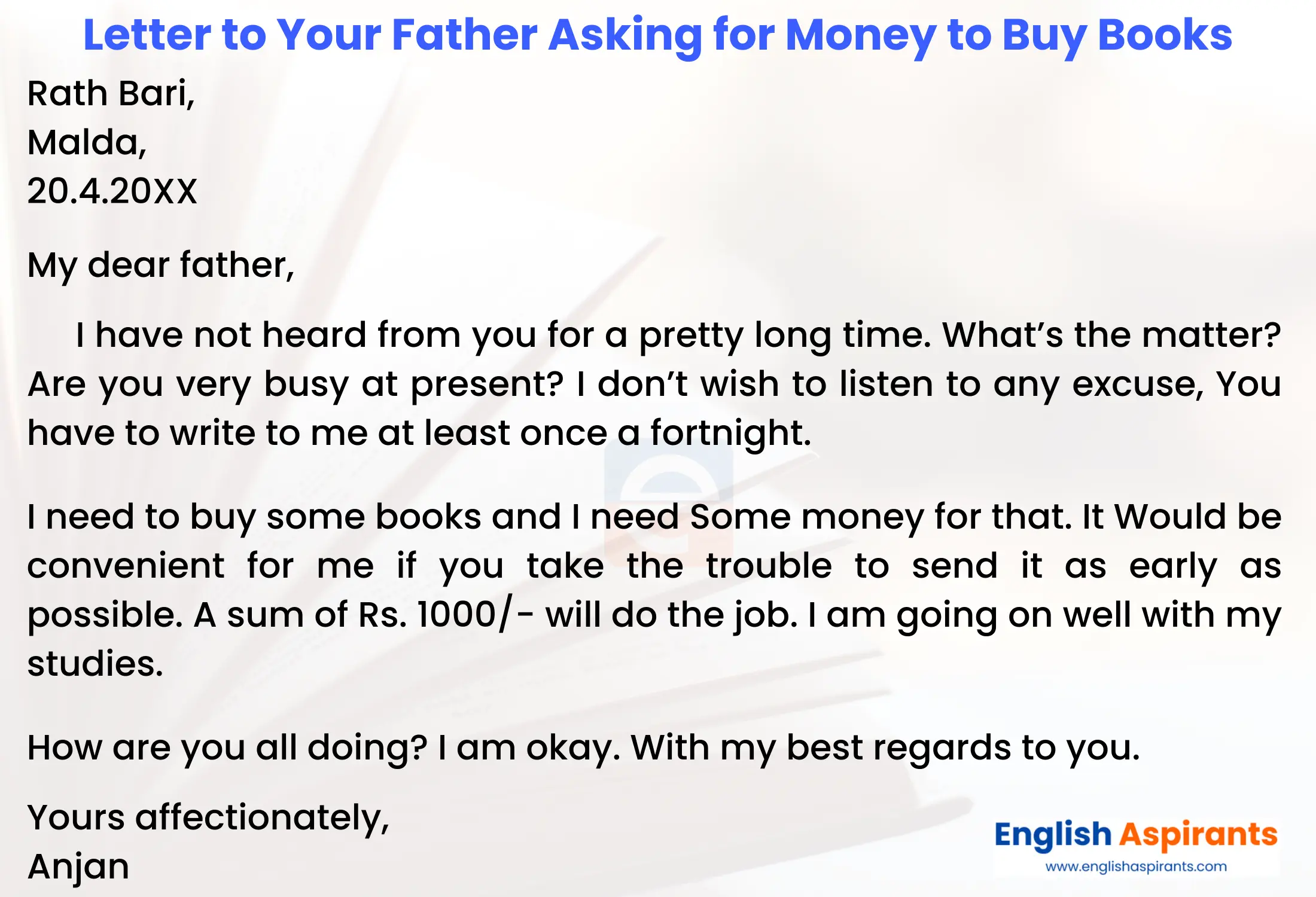 Read More:
1. Write a Letter to Your Father for Money
2. Write a Letter to Your Friend About Your Aim in Life
3. Write a Letter to Your Friend About Your School Trip