In this article, you are going to learn how to write a letter to municipal corporation about garbage in English. So, let's begin.
Q. Write a Letter to Municipal Corporation About Garbage in Your Area
Maniktala
Kolkata
700006
Dated: 10 January 2022
To
The Mayor
Kolkata Municipal Corporation
Kolkata 700012
Sub: Application for cleaning garbage
Sir,
This is to inform you that I, Rahul Banerjee, am a resident of Maniktala. I have been living in this area for many years and I was satisfied with the service and attention of the public works department. But nowadays, the staff are not working properly, and the garbage of our locality remains uncleaned. consequently, it has become difficult for us to dwell here due to the unpleasant smell emitted from that heap of garbage. The garbage collectors appear to be careless. Although I spoke to one of them, no action has been taken.
Therefore, I, request you to solve this problem as soon as possible. Your quick action will be highly appreciated.
Yours sincerely,
Rahul Banerjee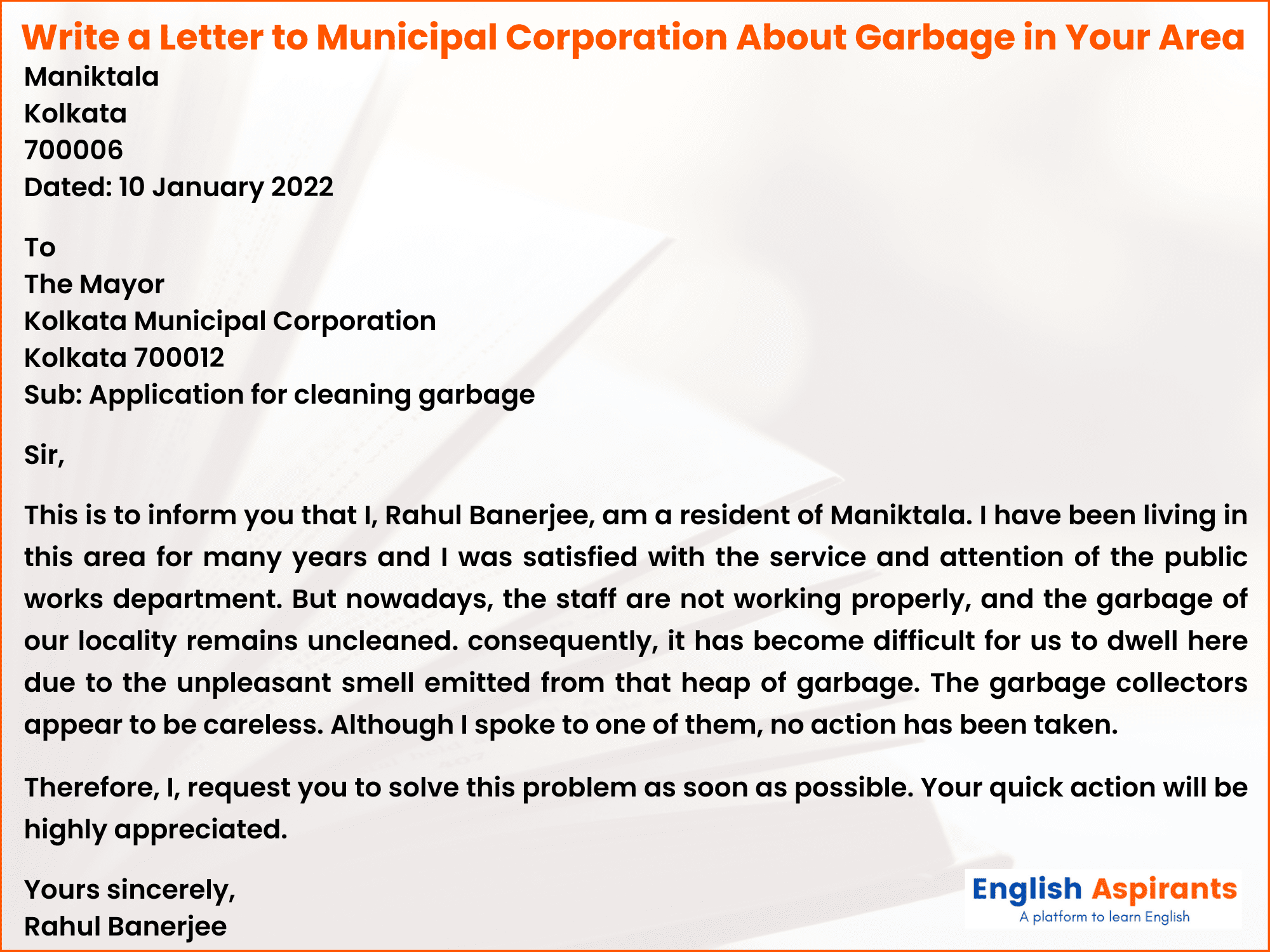 Read More Letters:
1. Letter to the Editor About Bad Condition of Roads in Your Locality
2. Letter to the Editor of a Newspaper on Reckless Driving
Similar Terms:
Write a letter to the municipal commissioner for garbage
Write a letter to the municipal commissioner on unattended garbage
Write a letter to the editor about irregular clearance of garbage