In this post, you are going to learn how to write a letter to your father requesting him to buy you a cycle. Let's begin.
Q. Write a Letter to Your Father Requesting Him to Buy You a Cycle
Haringhata
West Bengal 741249
January 10, 2022
My dear father,
I am sure you are keeping sound health and return to us soon.
In this rainy season, I have a prayer to you. This is for giving a cycle to me for going to school daily. My school is more than a couple of kilometers from our house. Both Subhajit and myself have to face great hardship on walking down the entire muddy, watery village roads. It would have been much easier and better for us if we have a cycle of our own.
May I, therefore, pray for giving an additional Rs. 4000 to me for purchasing a cycle for our daily going to school. We can have this in Manish Babu's shop at the Station Road. The brand with him is 'Hercules Street Rider', priced at Rs. 5122. I am sorry to disturb you with this demand but we badly need this cycle.
Yours obedient son,
Siddharth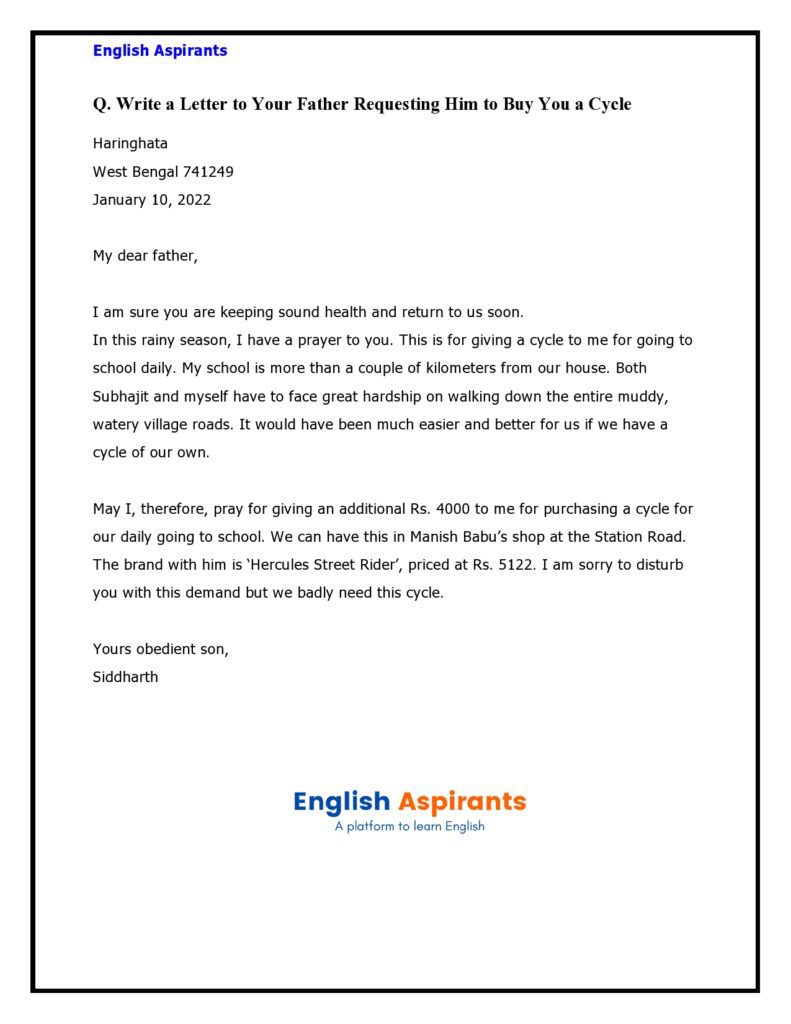 Read More Letters: