In this post, you are going to learn how to write a letter to your father requesting him to buy you a cycle. Let's begin.
Q. Write a Letter to Your Father Requesting Him to Buy You a Cycle
Haringhata
West Bengal
July 10, 2022
My dear father,
I am sure you are keeping sound health and return to us soon. My study is going well. In this new academic session, I have a request to you. This is for giving a cycle to me for going to school daily. My school is more than a kilometer from our house. I face great hardship on walking down the entire distance by foot. It would have been much easier and better for me if I have a cycle of my own.
Therefore, I request you to send me Rs. 5000 to buy a new cycle. I am sorry to disturb you with this demand but I badly need this cycle.
Yours obediently,
Siddharth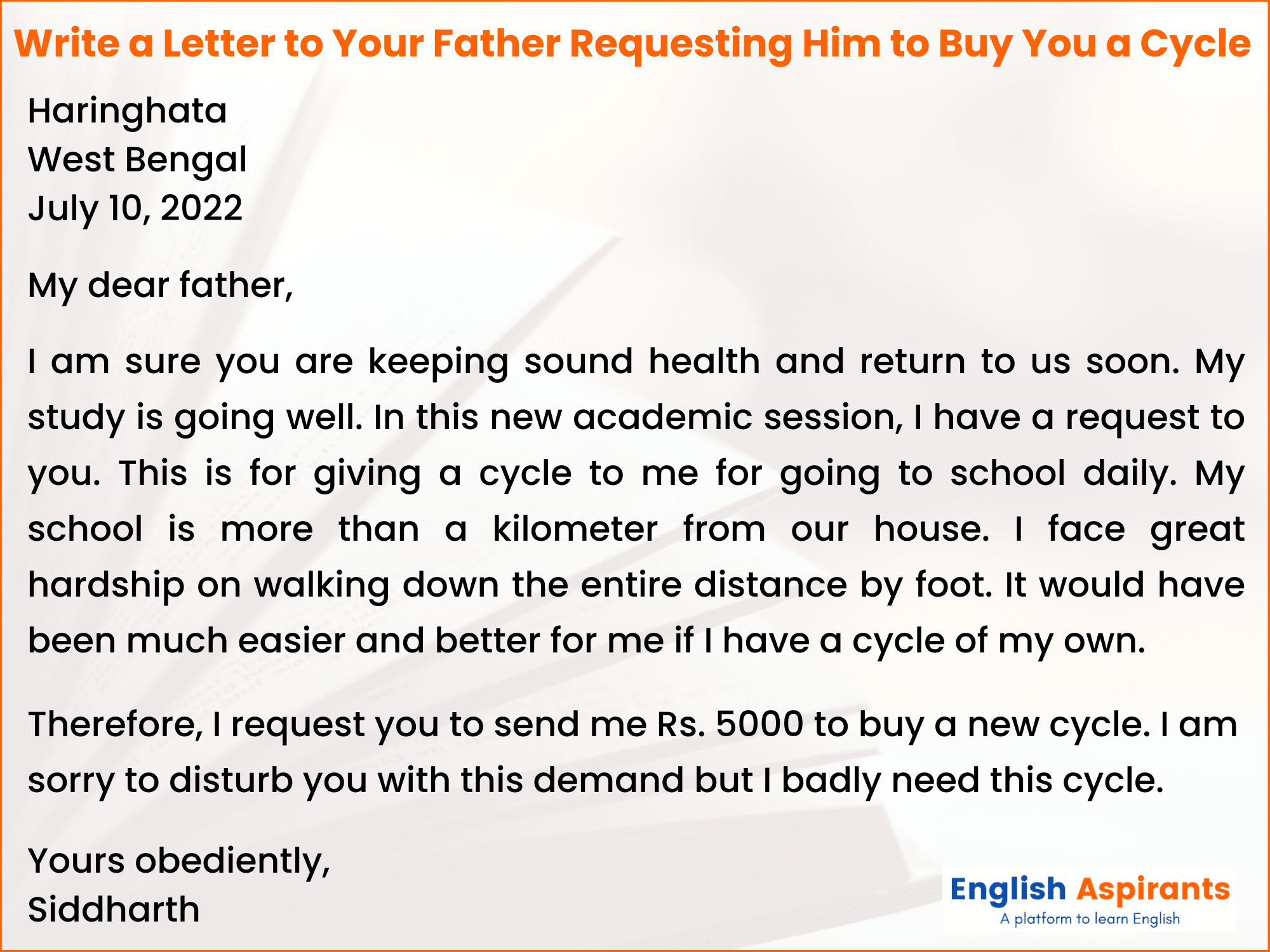 Q. Write a Letter to Your Father Requesting Him to Buy a Cycle 
Delhi
110006
3 July 2022
Dear Father,
I have just received your letter. You will be glad to know that I am working hard for the Board Examination. I would like to point out to you that it is difficult for me to go to school on foot.
You know that my school is far away from my residence. I have to cover a distance of about two kilometers daily on foot. On my return from school, I feel very tired, so I can not labour hard in the evening. I need a bicycle on an urgent basis. It will save both my time and energy. Kindly send me a sum of Rs. 5000 to purchase a bicycle.
With best regards to you and love to Mother.
Yours sincerely
Ronit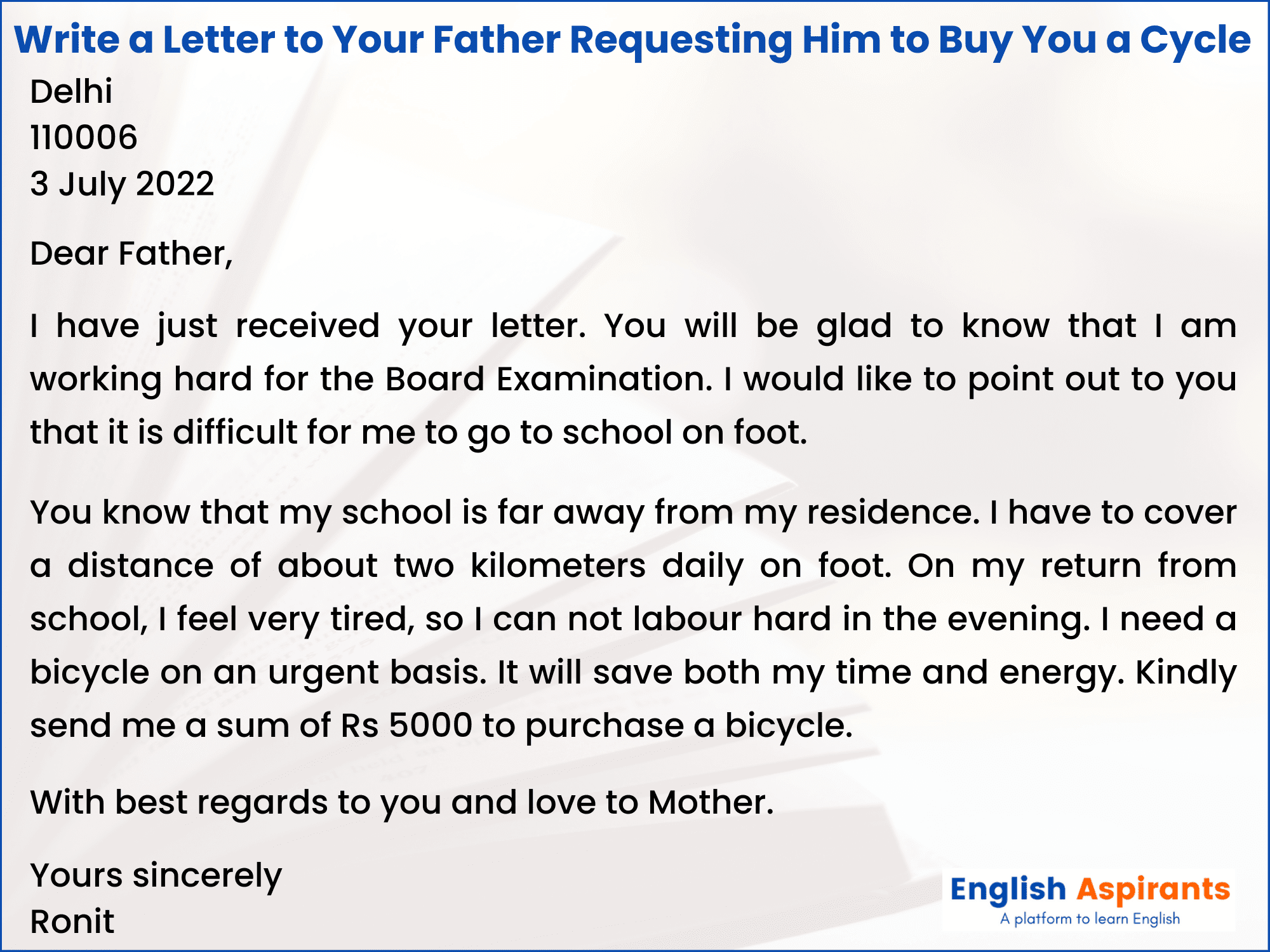 Also Read: Write a Letter to Your Father for Money [8 Examples]
Q. Write a Letter to Your Father Requesting Him to Buy a Cycle for You
Vikas Villa
Prabha Nagar
2 July 2022
Dear father,
Our school has been shifted to a new building in Pratap Nagar. It is three kilometers away from our home. No bus is available on this route. Therefore, I want to buy a cycle to reach my school in time. Kindly send Rs. 6000 to buy it.
Kindly convey my best regards to dear Mummy and my love to little sister Ananya.
Yours affectionately
Arun
Read More Letters:
1. Write a Letter to Invite Your Friend to Your Birthday Party
2. Write a Letter to Your Friend Who is Sick and Hospitalised
3. Letter to Your Friend About the Importance of Reading Newspaper