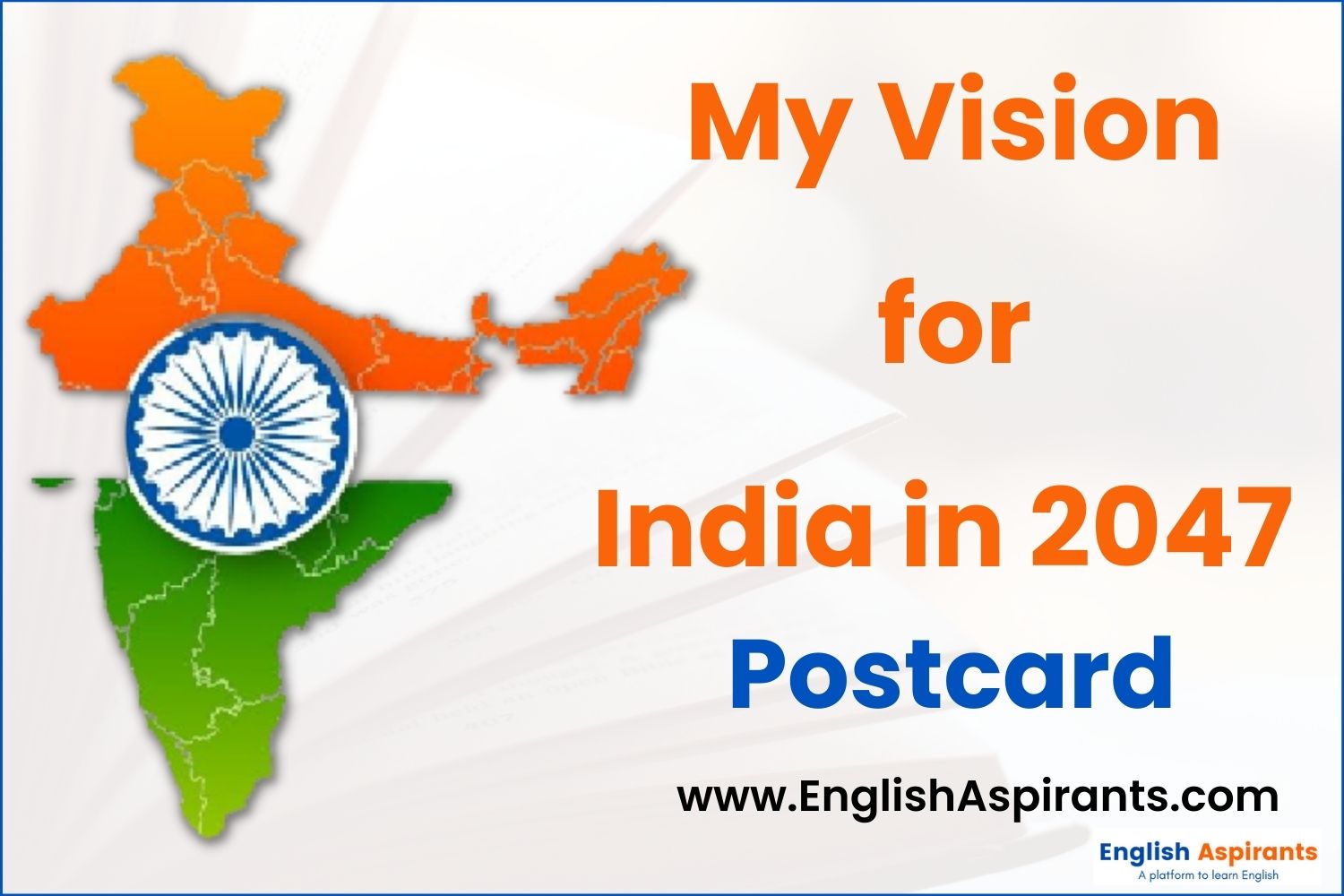 My Vision for India in 2047 Postcard Writing in English: In this article, you are going to learn postcard writing on my vision for India in 2047 in English. If you are looking for an essay on my vision for india in 2047, then this article will also help you. So let's get started.
My Vision for India in 2047 Postcard Writing in English
Postcard Writing
My Vision for India in 2047
Honorable Prime Minister,
Shri Narendra Modi Ji
In 1947 our country got independence from British rule after 200 years of struggle. In 2047 we will celebrate 100 years of India's Independence. On this glorious occasion, I would like to share my vision for India in 2047.
My vision for India is that every child of India will be educated. It is very much possible if we start taking necessary actions from today.
My vision is that India should overcome the problems of Unemployment poverty, corruption, malnutrition, and illiteracy.
There should be no discrimination on the basis of religion, race, caste, gender, color, language, etc.
I want India to be a country where there will be peace, prosperity, and harmony among all the people.
We have to achieve Self-sufficiency in food. Clean and safe drinking water must be available to all citizens. Affordable and accessible medical facilities should be available to all.
Also Read: 10 lines on My Vision for India in 2047
My vision for India is where women are more empowered, educated, and self-dependent. Women should feel safe and secure on the road.
I want that there must be sufficient employment opportunities for the youths of the country.
I want that India where a better livelihood is available for the rural poor. We should expand rural Industrialization through modern industrial technologies.
We must secure the lives of farmers and ensure that no farmer will commit suicide. Farmers should get the proper price of their farm produce. More suitable schemes should be launched for them.
I want the condition of roads and transport system should be improved.
My vision is that there will be more protection for the environment, forests, and wildlife. I want my country to be the cleanest and greenest country in the world.
India should be more advanced in terms of the Defence force, technology, and skilled manpower.
My vision is to make India an Energy Independent nation by 2047.
I also envision India as the most established and developed economy in the World by 2047.
Thanking you,
Yours truly
(your name)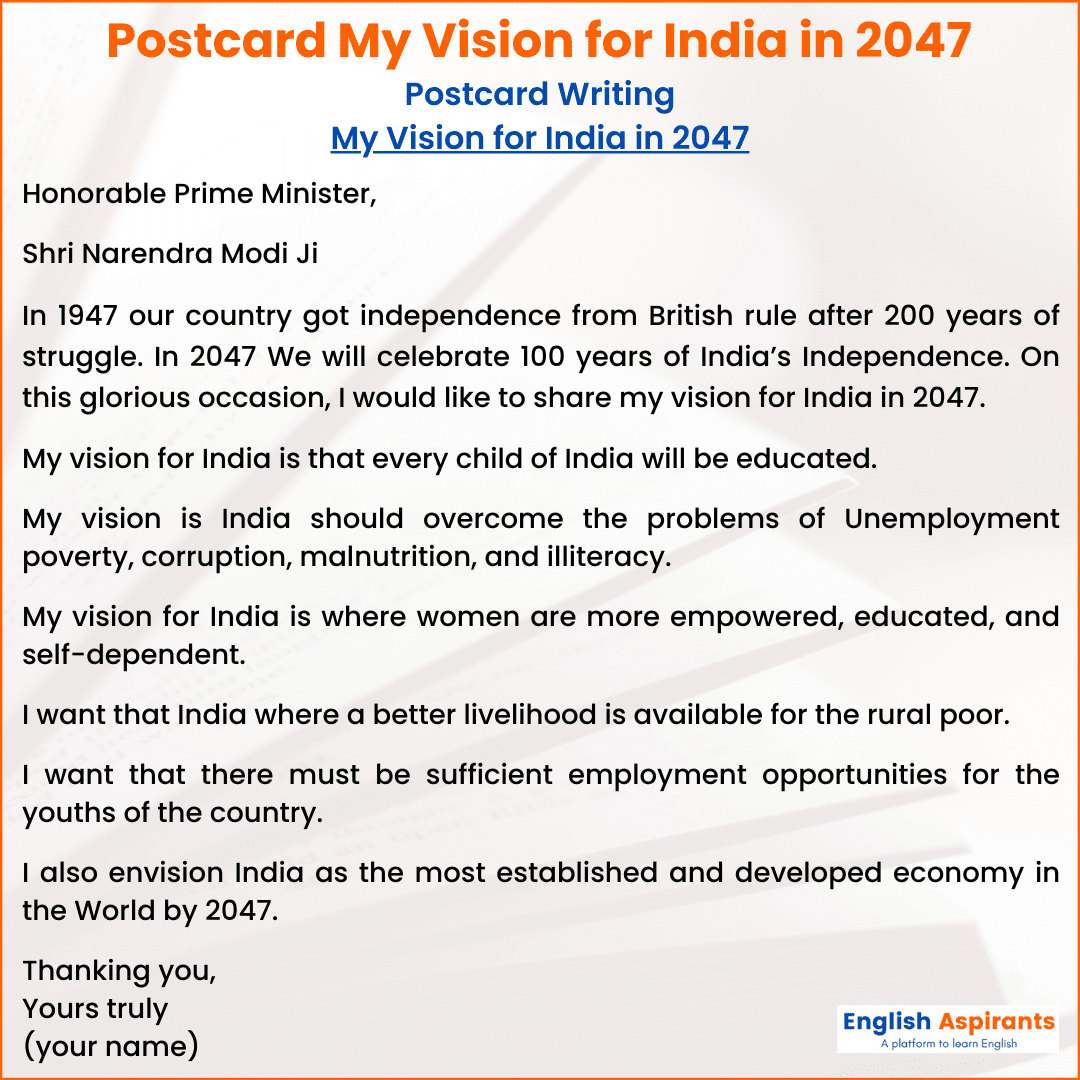 Read More:
1. 10 Lines on Independence Day of India
2. 10 Lines on Our National Flag
3. Essay on Independence Day of India