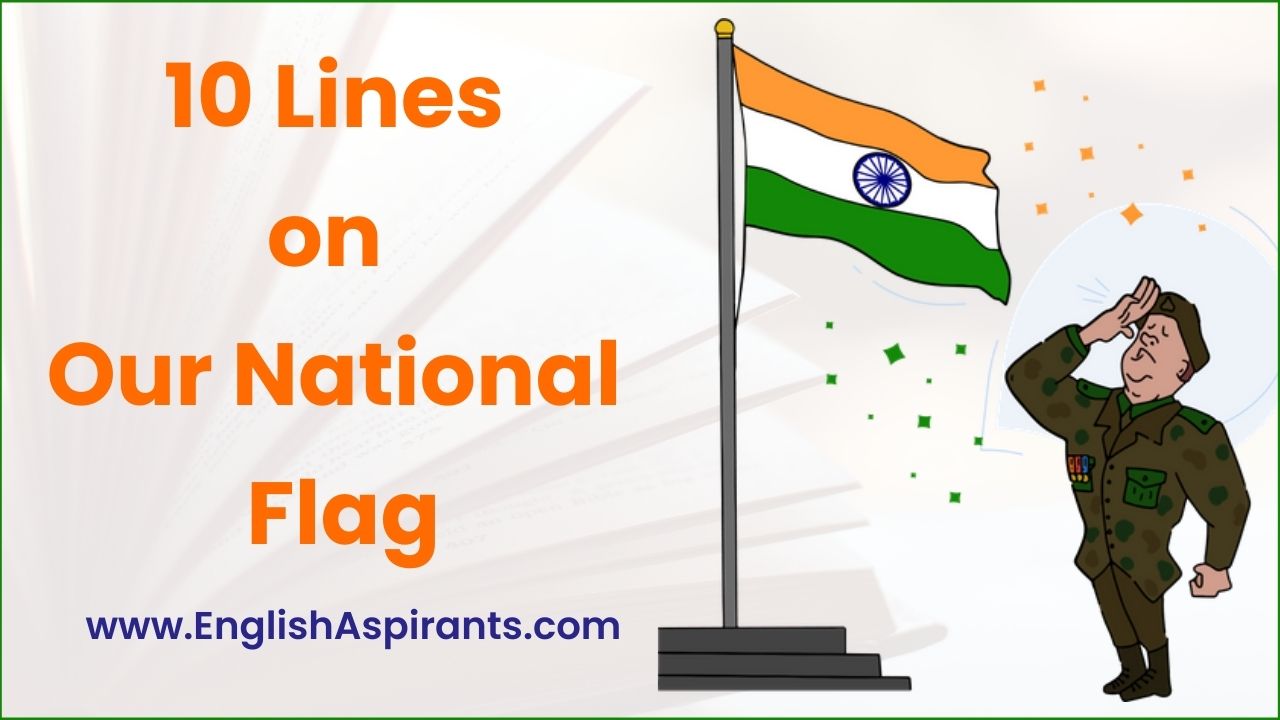 10 Lines on Our National Flag in English: In this article, you are going to read 10 lines on the Indian National Flag.
10 Lines on Our National Flag
1. Our national flag is called Tiranga, which means 'three colours' or 'tricoloured' .
2. The National Flag of India is the symbol of freedom and glory.
3. The Indian National Flag was adopted in its present form on 22 July 1947.
4. It was designed by Pingali Venkayya, an Indian freedom fighter.
5. It has three colour bands. The top band is saffron, the middle band is white and the bottom band is green.
6. Saffron colour represents courage and sacrifice. White represents truth, peace and purity. Green represents prosperity.
Also Read: 5 lines on Our National Flag
7. There is a wheel (Ashoka Chakra) with 24 spokes in navy blue colour at the centre.
8. It is rectangular in shape. The ratio of the length to the width of the flag is 3:2.
9. Indian National Flag is made of khadi cloth, a special type of hand-spun cloth or silk, made popular by Mahatma Gandhi.
10. We should give utmost respect to our National Flag.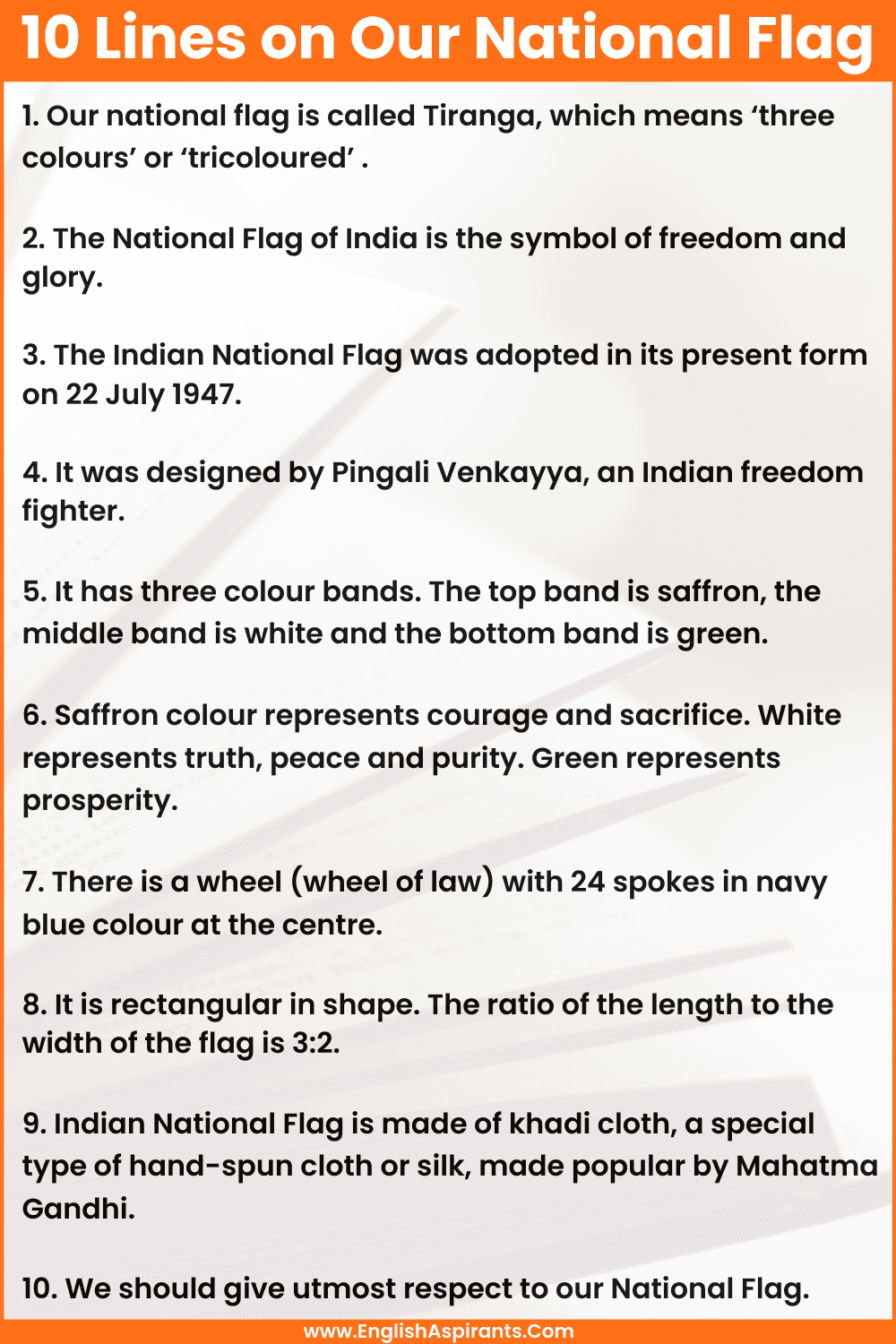 More 10 Lines:
1. 5 lines on Our National Flag
2. 10 Lines on My Vision for India in 2047
3. Holi Essay in English 10 Lines
4. My Mother 10 Lines
5. 10 Lines on Myself