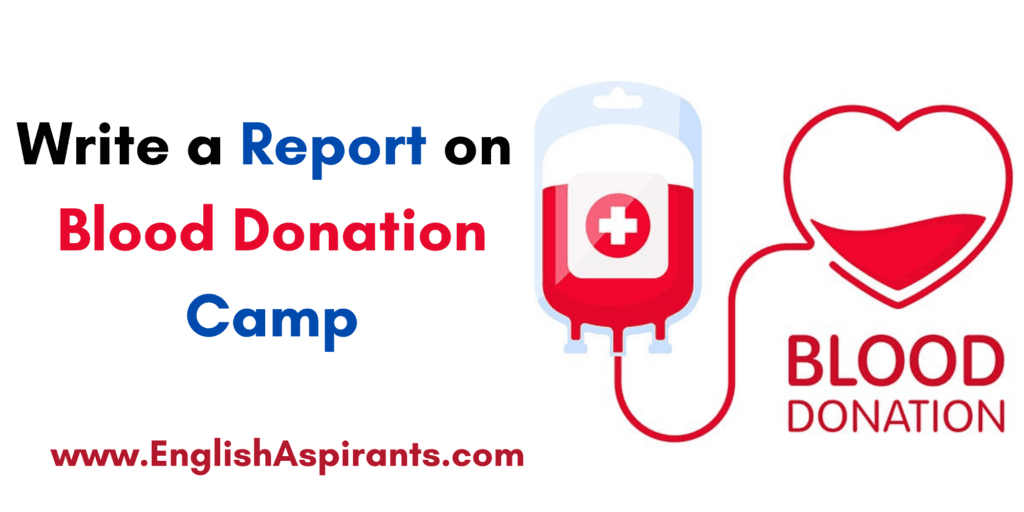 In this article, you are going to learn how to write a newspaper report on blood donation camp. The report is written in a very lucid manner and will be beneficial for all the school students. So, let's begin.
Question: Write a Report on Blood Donation Camp organized in your locality
Blood Donation Camp
By Akash Chatterjee
Kolkata, June 29: Motijhil Sporting Club, a famous club of Kolkata, organized a blood donation camp in the club premises yesterday.
200 persons including 50 women donated blood voluntarily to make the endeavor of the club a complete success. The blood donation camp was organized to celebrate the silver jubilee of the club. The club has always been associated with various social and humanitarian activities in the past. Yesterday's blood donation camp is another feather in their crown. Mr. Sengupta, the honorable Health Minister inaugurated the event.
"Such meaningful activities are part of the culture of the area. People should join hands and participate more in Such philanthropic works", said Mr. Sengupta. Ex-football players of India like Goutam Sengupta, Surajit Sarkar and Pradip Chatterjee, were other guests of the event.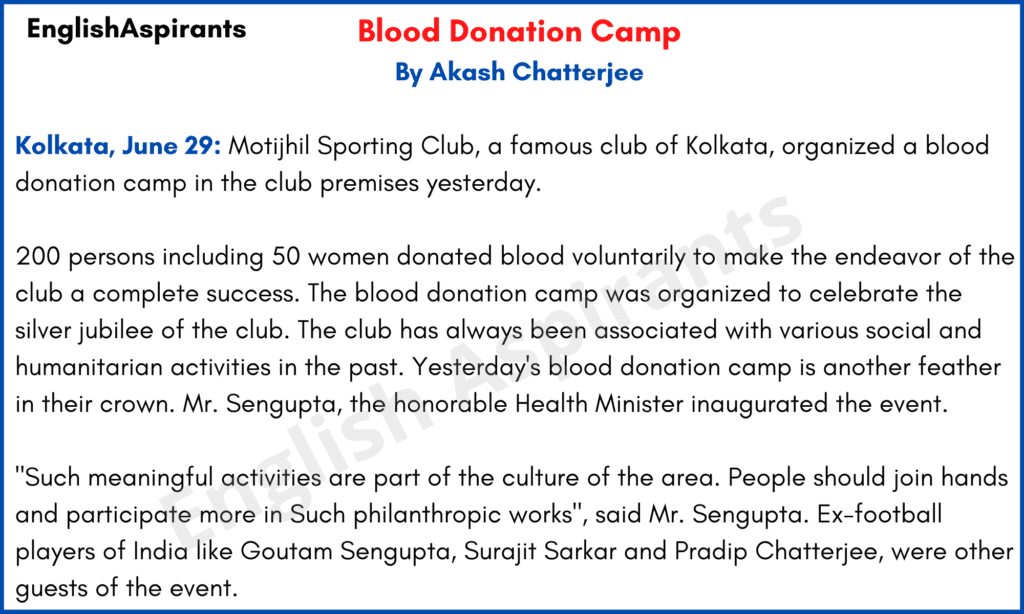 Similar Queries:
1. Your club organized a blood donation camp in your city. Write a report in about 100 words
2. Write a Report on Blood Donation Camp organized by a club of your locality
3. Blood donation camp report writing in English 
Read More:
Report Writing on Blood Donation Camp in Your School|
Write a Report on Road Accident
Blood donation camp notice writing for students