Letter Thanking for Birthday Gift: In this article, you are going to learn how to write a letter to your friend thanking him for the birthday gift. We've given 3 examples here. This letter is helpful for the students of all classes. So, let's begin.
Q. Write a Letter to Your Friend Thanking Him for the Birthday Gift He Sent You
Daryaganj,
New Delhi,
Delhi 110002
24 June, 2022
My dear Sourav,
I am so glad to receive the Parker pen you have sent to me as a birthday gift. lt was very nice of you to have remembered me on my birthday, and still nicer to present me with a wonderful gift with which I am writing this letter. Every time I write something my heart always thanks you. Indeed it was a great surprise-a golden gift from a close friend like you. I am overwhelmed by your great affection towards me and I only hope your kind present would bring me luck.
We all missed you badly at the party. Everybody was enquiring about you. Hope we shall meet soon. Please accept my love.
Yours ever,
Pronoy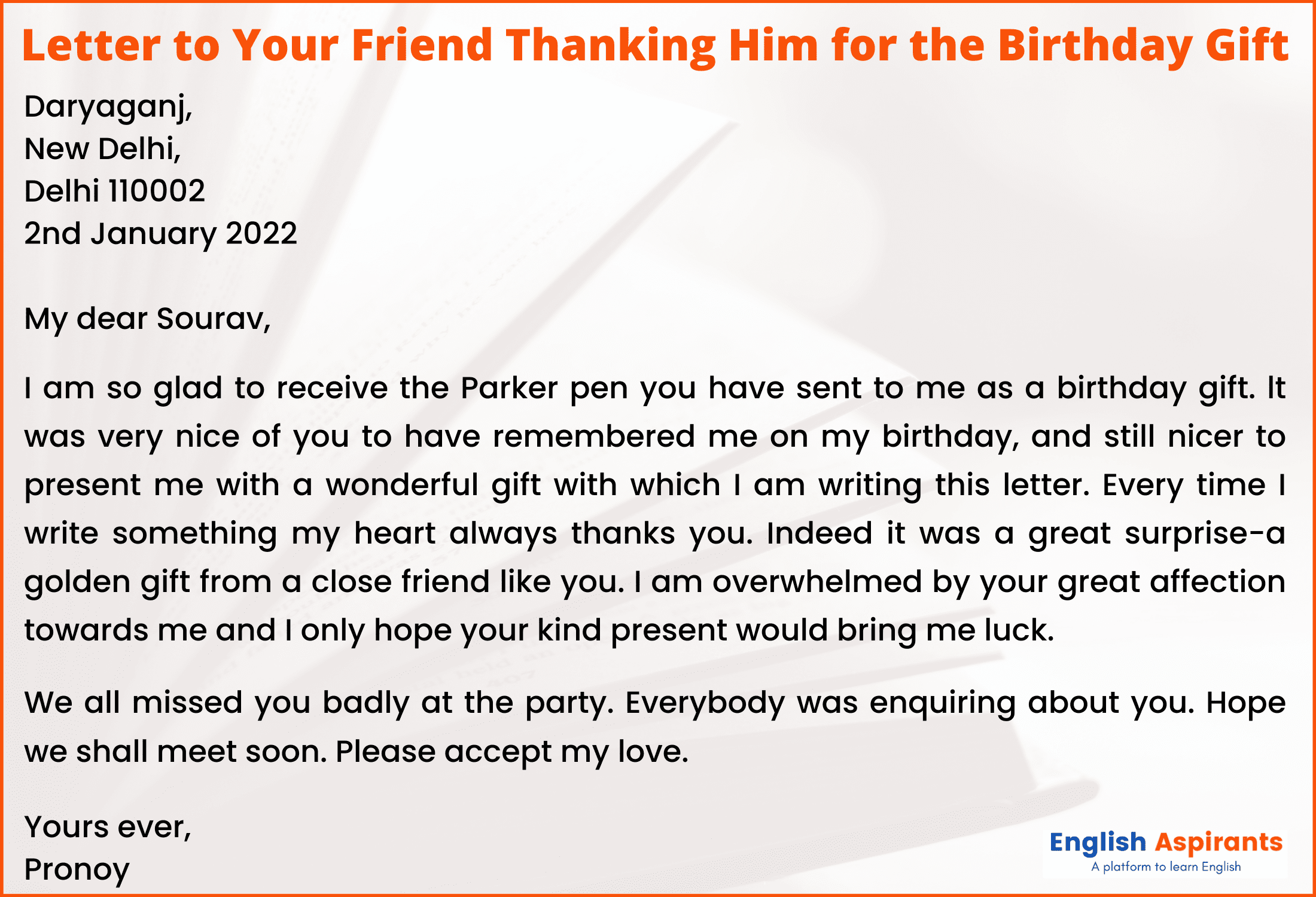 Also Read: Write a Letter to Invite Your Friend to Your Birthday Party
Q. Write a Letter to Your Friend thanking Him for His Birthday Gift
Kolkata
700001
19 June, 2022
Dear Rohan,
My birthday passed happily and smoothly yesterday. We missed your presence very badly. I just received the beautiful wrist watch which you sent me as my birthday gift.  The golden wrist watch looks amazing. Believe me, my dear friend, of all presents yours is the loveliest. All of my friends liked it very much. Moreover, I needed a watch badly. Thank you very much my friend. I offer my heartiest love to you.
Hope to meet you soon. Convey my regards to your parents.
Yours affectionately,
Ajay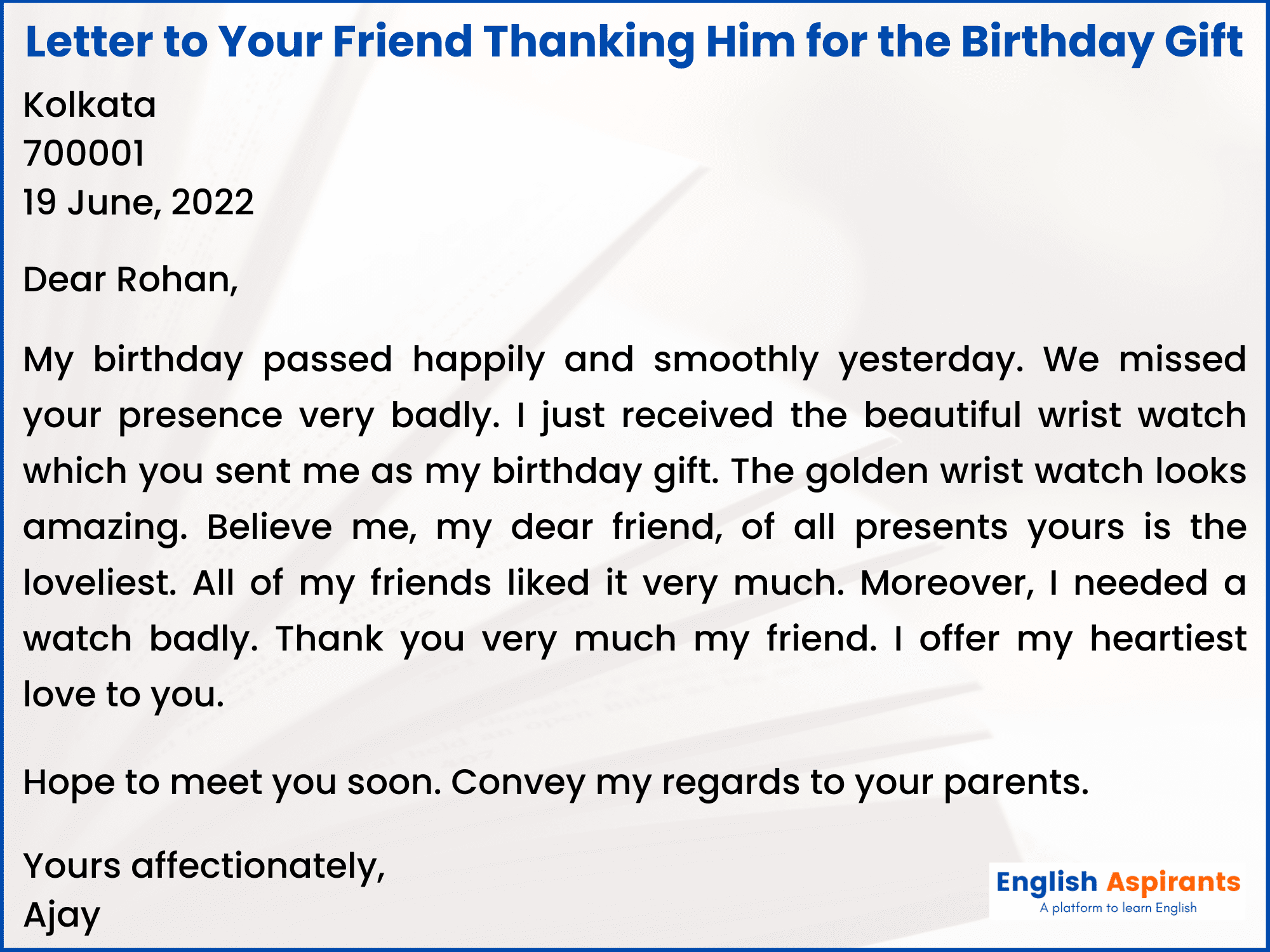 Also Read: Write a Letter to Your Friend Who is in Hospital
Q. Write a Letter to Your Friend Thanking Her for The Birthday Gift
Mumbai
400029
21 June, 2022
Dear Sanjana,
I am writing this letter to thank you for the beautiful birthday gift you had sent me. I became very delighted getting a book of my favorite author. I already wanted to purchase this book. Out of all the birthday presents, yours is the special one. I think your gift is not just a gift, it's a symbol of your love for me. I thank you from the bottom of my heart.
Concluding my letter here. Cannot wait to see you. We will speak more when we meet.
Your loving friend,
Arpita
More Important Letters:
1. Letter to Your Friend About the Importance of Newspaper
2. Write a Letter to Your Friend About Your School Trip
3. Letter to Your Sister Congratulating Her on Success in the Exam