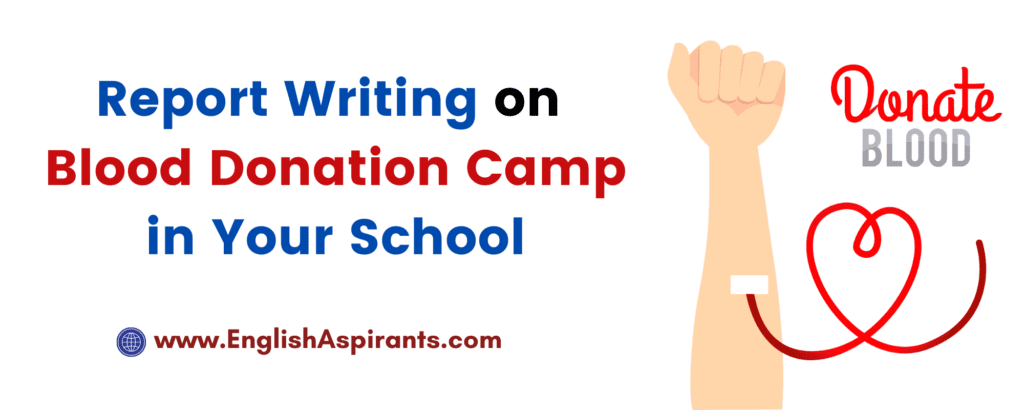 Report Writing on Blood Donation Camp in Your School: In this post, you're going to learn how to write a report on blood donation camp held in your school. So, Let's begin with the report writing on blood donation camp.
Question: Write a report on blood donation camp organized by your school
Blood Donation Camp
By Amit Mukherjee
Kalyani, January 3: A blood donation camp was organized by Kalyani Shikshayatan High School on Sunday, 2nd January 2022, by the school committee. The motive behind the camp was to help voluntary blood banks and for patients who need blood at hospitals. More than 200 people turned up at the school ground to donate blood. All the teachers, students and the residents of the area enthusiastically participated in the program. The B.D.O of our block was invited as the chief guest. There were 5 doctors and 10 nurses from AIIMS Kalyani for conducting the camp. All the donors were given fruits and healthy drinks to energize their bodies.
"We know that the society is facing the scarcity of blood and we wanted to do something about it," said Pratim Sengupta, the administrator of the school.
At the end, our respected B.D.O sir gave a speech on the importance of blood donation. The program was ended with the National Anthem.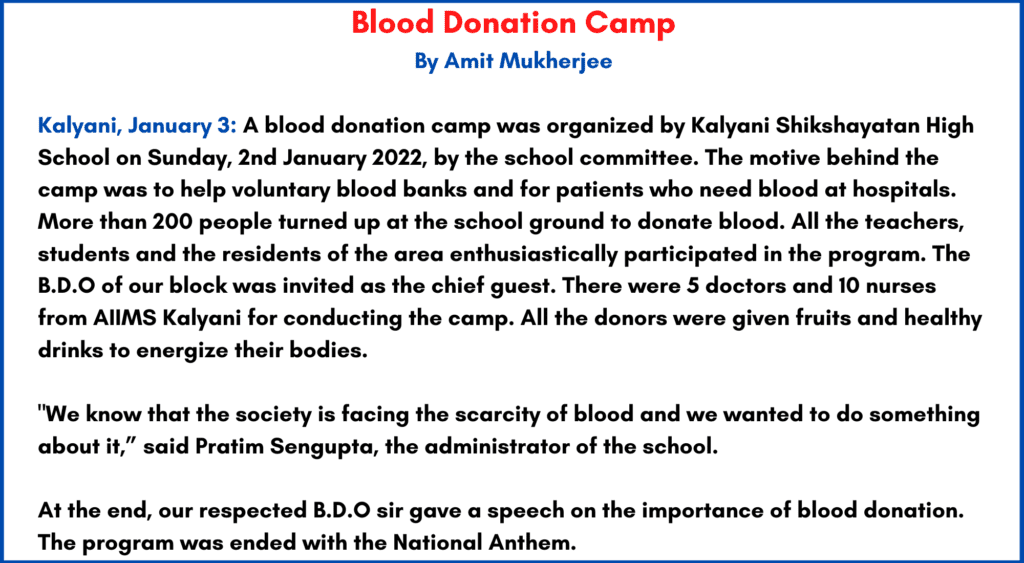 Read More:
1. Write a Report on Road Accident [5 Samples With PDF]